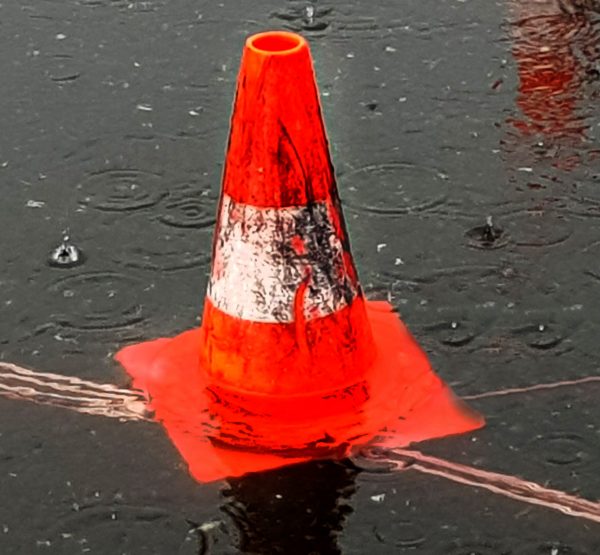 In the past few years FSG was famous for the artificially wet Skid-Pad Event, colloquially called "Wet-Pad".
Despite its recent demise at FSG, we are going to pick up the legacy by making our autocross a "wet-cross".
Meteorologically, mornings are usually stable in this area of Styria, while the afternoons tend to carry some surprises over the mountaintops, which in the past few years included heavy rain, thunderstorms and hail. This has often lead to significant delays in the running of the autocross (which is an afternoon event) and also in a quite skewed running order for the Endurance.
To make the autocross more consistent, and also to introduce some new challenges to FSA, we successfully negotiated the use of the recently-upgraded track irrigation system of the Project Spielberg handling course that our course is set on. The Endurance track condition will not be artificially altered (for now).
During the easter holidays some favorable weather allowed a first test of our new setup: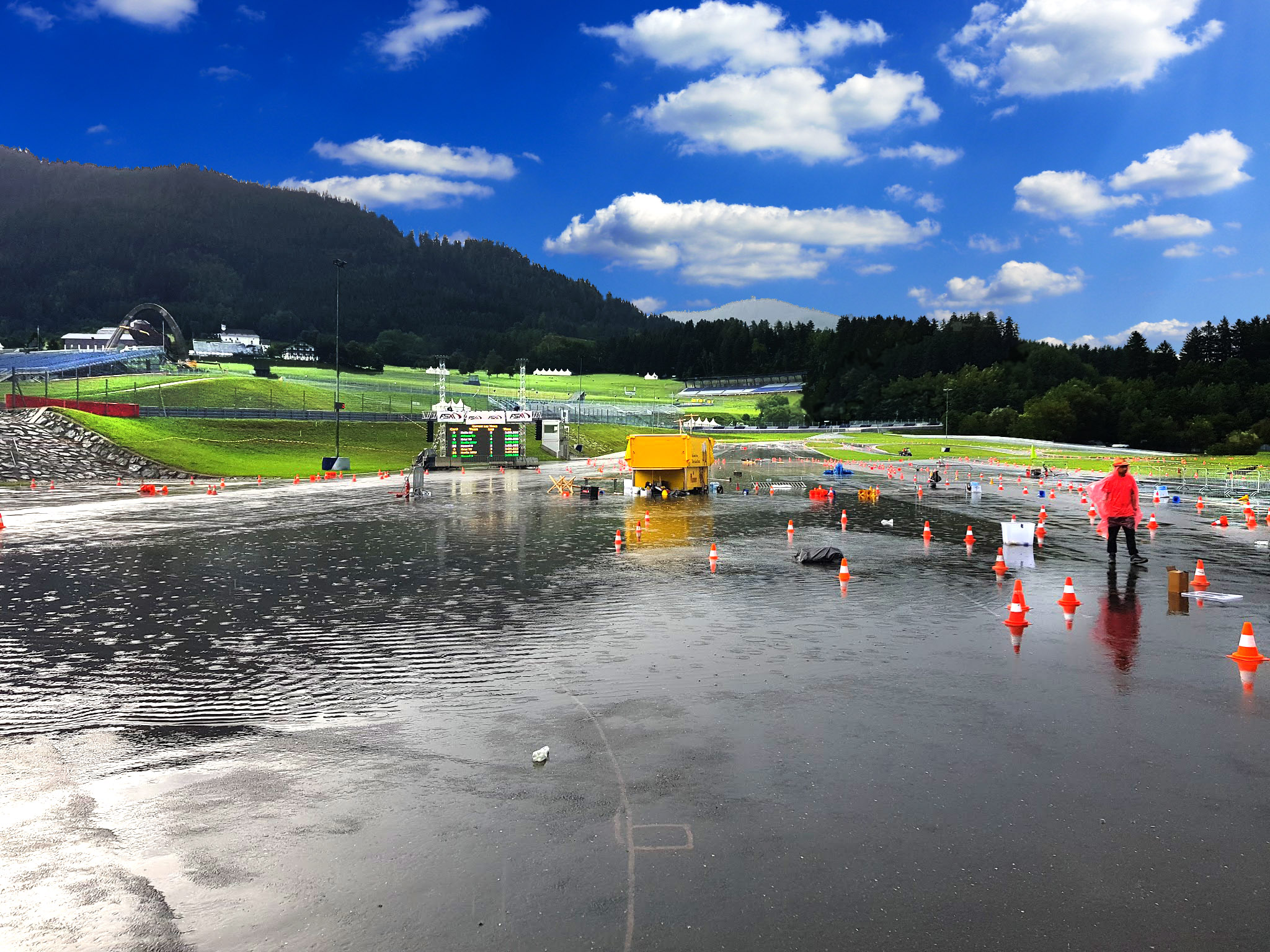 Since this will be a new experience for everybody involved, we want to share some feedback and considerations from our test drivers and staff:
Chassis drain holes per T 1.2.2. must be covered, so that oily residue is not washed out and water ingress is limited.
For non-monocoque chassis it is recommended to prepare a plastic bottom cover to prevent significant water ingress from below
The track has significant elevation changes, which causes the water to pool at the lower sections (see picture of the cone above). Floor clearance should be at least 30-35 mm to prevent "boating" in the larger puddles
It is allowed to make bodywork modifications for this event only (e.g. remove removable undertrays)
In some areas of the track, cones will need to be weighed down or replaced by taller heavier cones. Either way, those cones will also likely do more damage in case of a collision so they will be marked and the zones will be reviewed during the driver briefing
During testing we encountered problems with electronics mounted in the "wet zone" of cars (tray, sidepods). Special care should be taken to waterproof these components (conformal coating is highly recommended)
As always, the necessary rule changes will be published in the upcoming weeks.