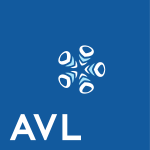 Thanks to our partner AVL we can present you a new award for Formula Student Austria 2013:
The AVL Most Innovative Powertrain Concept Award!
The victorious team will get a trophy and
2 AVL AST Licenses of their choice (e.g. AVL Boost)
AVL AST Tool intensive training for up to 2 team members (if required by a AVL Affiliate e.g. in the U.S.)
Hotel stay during the training
Qualification criteria
Submission of a PDF document, 2 pages DIN A4 max. (font size 12) ,in which the powertrain concept is detailed to – subject: "AVL Award CAR_##"
Submission deadline is the 19th of August 2013
simultaneous nomination of 4 team members (name, position in the team, e-mail, mobile phone number) who will represent their team during the award finals
From the submissions a jury will pick the most promising ones, who will be notified that they made the finals within a week of the submission deadline.
The finals will be held during the FSA event in the AVL pit, immediately afterwards the award ceremony willtake place.
For hints as for what counts as "innovative", we encourage you to visit the AVL website at www.avl.com