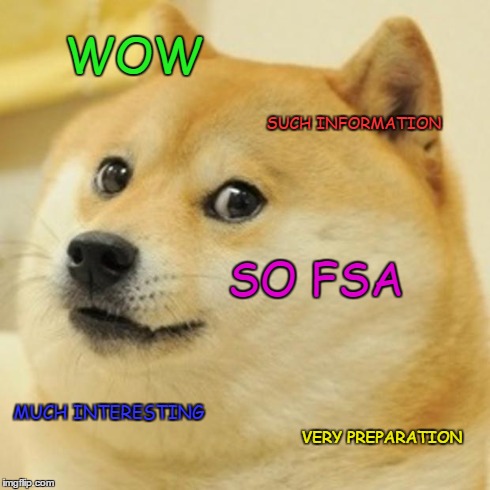 Hello Everyone,
we are happy to announce that the registration for the 2017 event will be on Sunday, 2017-01-08 at 17:00 (CET Central European Time)
Update: Rules & Reg Guide now available here
Some Info & FAQs:
Who, When, How much?
It will be possible to create Team Accounts from Thursday, 2016-12-22 20:00 CET
The quiz takes place on Sunday, 2017-01-08
The regular site will go offline approximately 1 hour before the quiz and will be available with the results approximately 2 hours after the quiz starts
The registration fee is €1500 including VAT and will have to be submitted within 7 days after the registration
The only available payment method is wire transfer
Check your Profile!
We noticed that some of the team accounts are missing the "Team Name", "School Name" or "Country" Information – please make sure that you have at least these fields filled out correctly.
Also, you should really consider filling out the "Wildcard Application" – it is your second chance for a place on the FSA grid if you are not able to finish the quiz quickly enough.
This information has to be completed by Sunday, 2017-01-08 1600 CET
What you need to take the quiz ?
You need a copy of the Rules 2017, the 2017 FSA Rules and some general engineering knowledge related to building an FSAE car. You will only be asked questions related to your engine type – i.e. no HV EV Questions for IC powered teams and vice versa.
Who does need to take the quiz ?
Everybody. The times might be used to determine the scrutineering order (2-in-1 , talk about efficiency…).
Also Austrians and fixed-spot teams ?
Yes.
How your car number is chosen
We are splitting up the number range into 1 – 99 and E1 – E99. Please note that if you enter your preferred car number as an E team you must not enter the 'E'. If you try to you'll get an error message.
There are some basic constraints:
Range: (E)1 – (E)99
(E)1 – (E)5 are reserved
(E)6 – (E)99 are valid preferred car numbers
How it works:
First the top 3 per engine type from last year get either their preferred car number or (E)1 – (E)3 if they don't supply one. If there are overlapping wishes the team with more FSA 2016 points gets the number.
All others get either their preferred or the next free number. If there are two teams with the same wish the team with the better quiz time wins.
The preferred car number must be entered before the quiz starts.
If two teams want to swap their car numbers both have to contact us within 48 hours after the quiz ends.
TL;DR: it will be the same procedure as last year There were changes. RTFM.
Kind regards,
Your FSA Team