Do you want to become a part of FSA?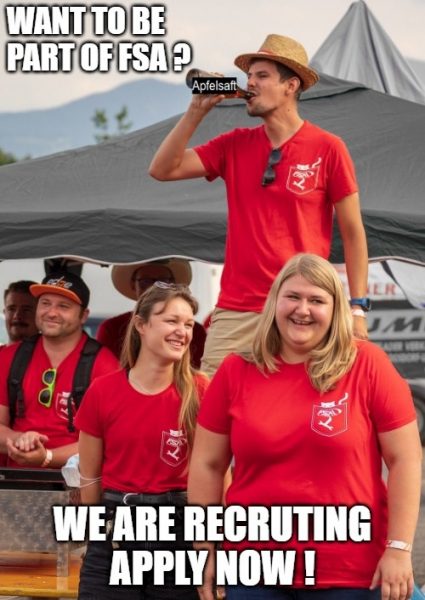 Pre-registration for staff and judges
is now open! Please fill out the form:
FSA 2022 Judge and Staff Pre-Registration Form
FSA will take place at the Red Bull Ring in Spielberg from 23th of July to the 28th of July 2022.
Just fill out the form in the link above and we will contact you in a few weeks.
This Pre-Registration will be followed by the Final Registration a couple of weeks prior to FSA where we will clarify a few more details with you and share more info about the event.