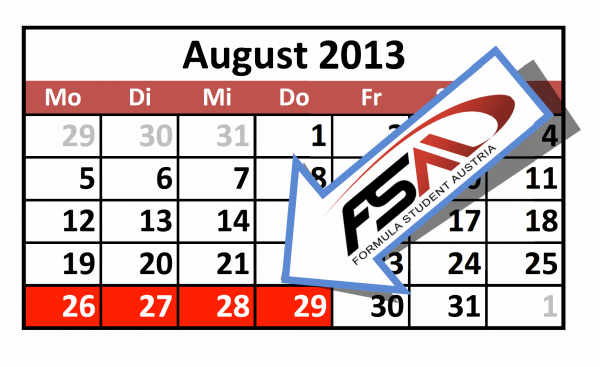 From the 26th to to the 29th of August the austrian Formula Student event will again take place at the Red Bull Ring in Styria!
The registration will take place on Friday, the 18th of January at 5pm CET.
Details about the process will be published till then – so far we can only say that the registration fee will again be 1000 Euros and that we will run a mixed event with a ruleset very similar to FSG.